Let's Connect via
My Virtual

Office, GetHealthie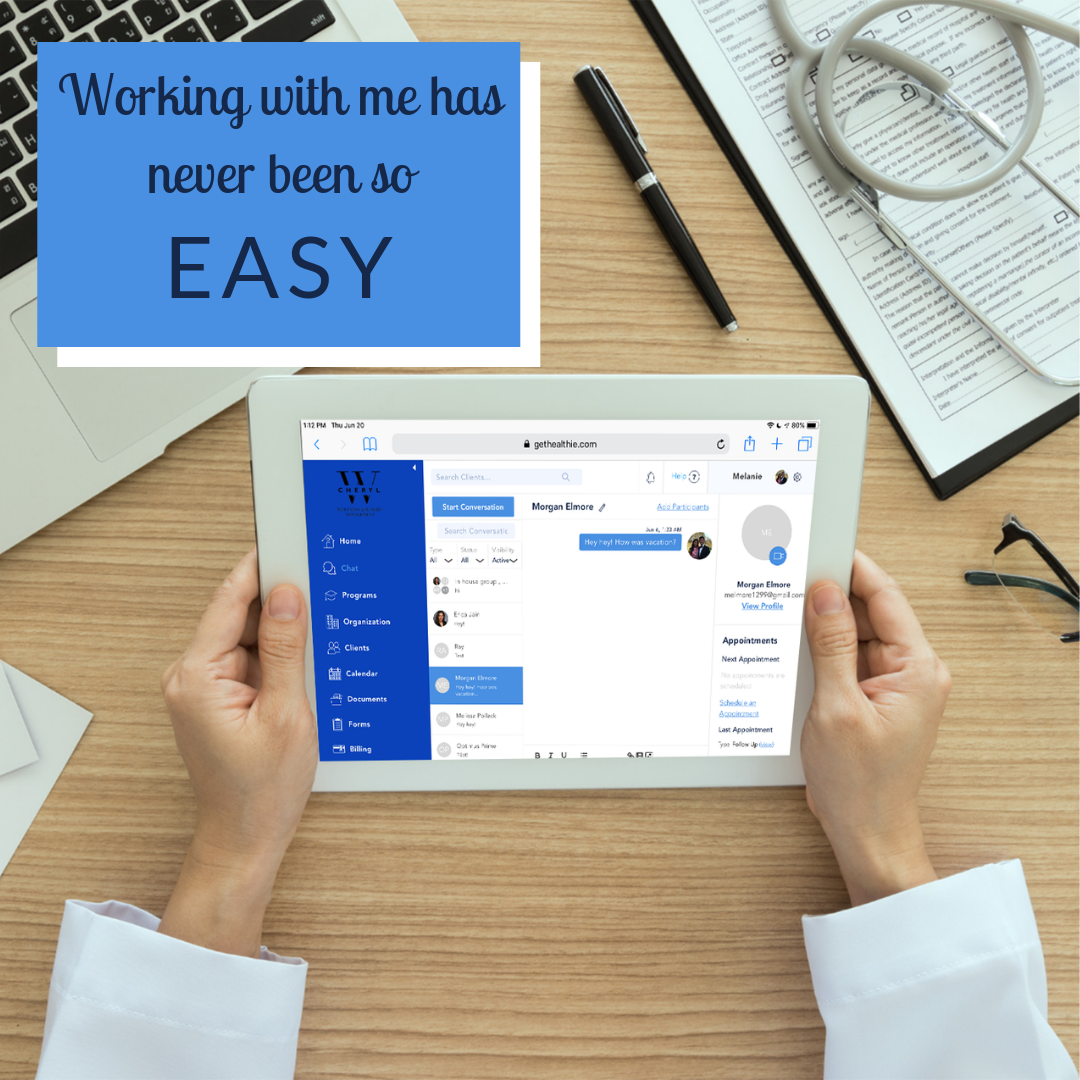 Existing clients can schedule appointments, make payments, and send secure messages to Diana via our online member portal.
Prospective clients can book a free 15-minute phone consultation to help determine whether
Healthy Transformations is the right fit.
Download the
Healthie Mobile App Today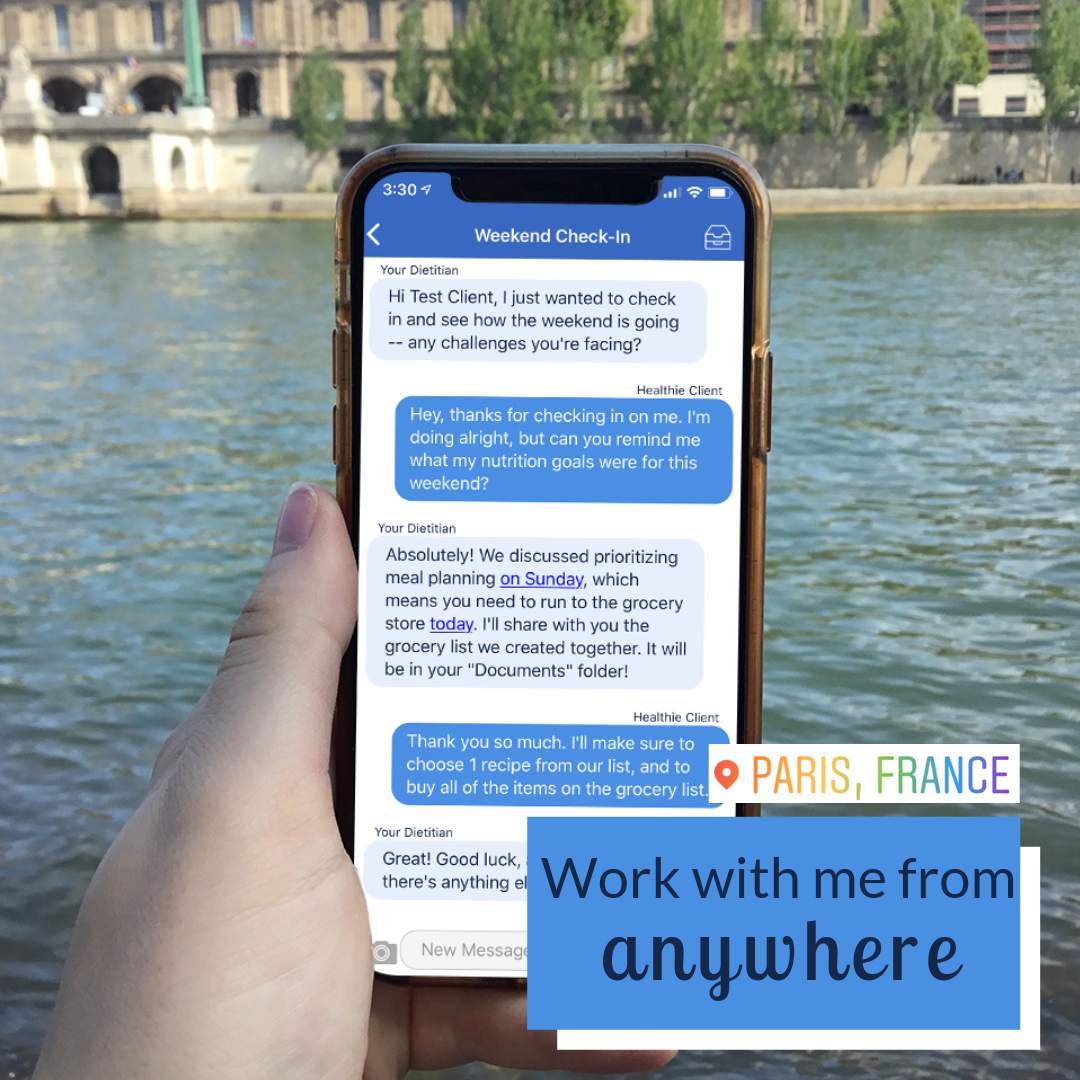 My Healthie mobile app (available on iOS and Android) serves as a companion tool to my Healthie's EHR for on-the-go communication, food logging, appointment scheduling, and more. The mobile app is free for my registered clients to download and utilize.
With this mobile app you can:
Create a photo-based food journal, take selfie foods and recipes, log workouts, track your body weight metrics, and sync wearables, like your FitBit and iHealth
In addition, clients will view real time comments from me
Clients can view and mark goals as complete
Securely communicate with me in your EHR
Conduct video consultations
View appointments, and book a new appointment
View documents that you have shared with me, and upload new documents
FYI: Completing your initial intake forms and billing must be done from the web browser of a computer or phone, rather than directly through the mobile app.